Lincoln Southeast High School
Class Of 1973
Knights Eternal
Pam Isaacs (Cary)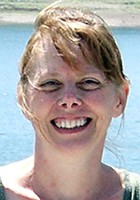 Pamela Sue Isaacs, 7/25/55 - 8/28/13, retired school teacher, Lefler Middle School; loving mother, sister, daughter, and grandmother.
Survived by children, Gregory Pence, Matthew Pence, Jonathan Pence, and Shannon Cary; significant other, Tim Weber and his children; parents, Darrel & Bev Isaacs Sr. and Jacquelyn Amen-Williams; 4 sisters; 1 brother; 9 grandchildren; nieces & nephews.
Pam requested no funeral but rather a celebration of her life which will be at a later date. Memorials to the family. Condolences to www.aspenaftercare.com.